Candi Gedhong Sanga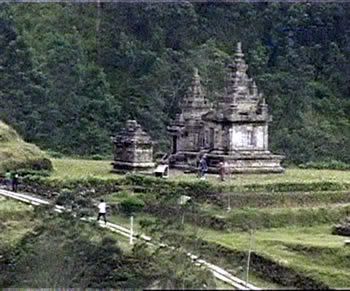 Candi Gedhong Sanga or Gedong Songo is a group of Hindu temples. Gedhong means building and Sanga means nine. There are nine temples in the location. This temples lies on the slope of Mount Ungaran about 1,300 meter above the sea, precisely on Desa Candi, Kecamatan Ambarawa, Kabupaten Semarang, Jawa Tengah, Indonesia.
Higher place is ideally for Hindus to build a temple to pray.  The temple was built on the 9th century; it is believed the Syailendra Dynasti built it. It was found by Rafles (a Dutch officer) on 1804.

[ad#kotak336]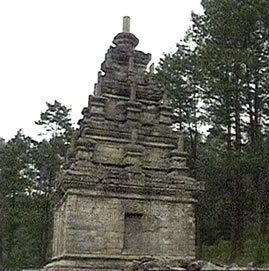 To get to the temple from the foot-hill, there are horses for rent, so that you won't be tired. But for those who love adventure, walking up to the hill is really fun. Enjoy the Mountain View and the fresh air along the way up.
Near to Gedong Sanga complex, there is a hot water spring. The water contains sulfur so that many people use it to cure skins problem like skin fungus, eczema, etc. Take bath in the hot water pool will relax the nerves.
From Semarang, the Gedhong Sanga temple is about 45 km, about an hour driving. There is a lot of transportation to the location.